What Is Cryptocurrency? (Cryptocurrency For Beginners)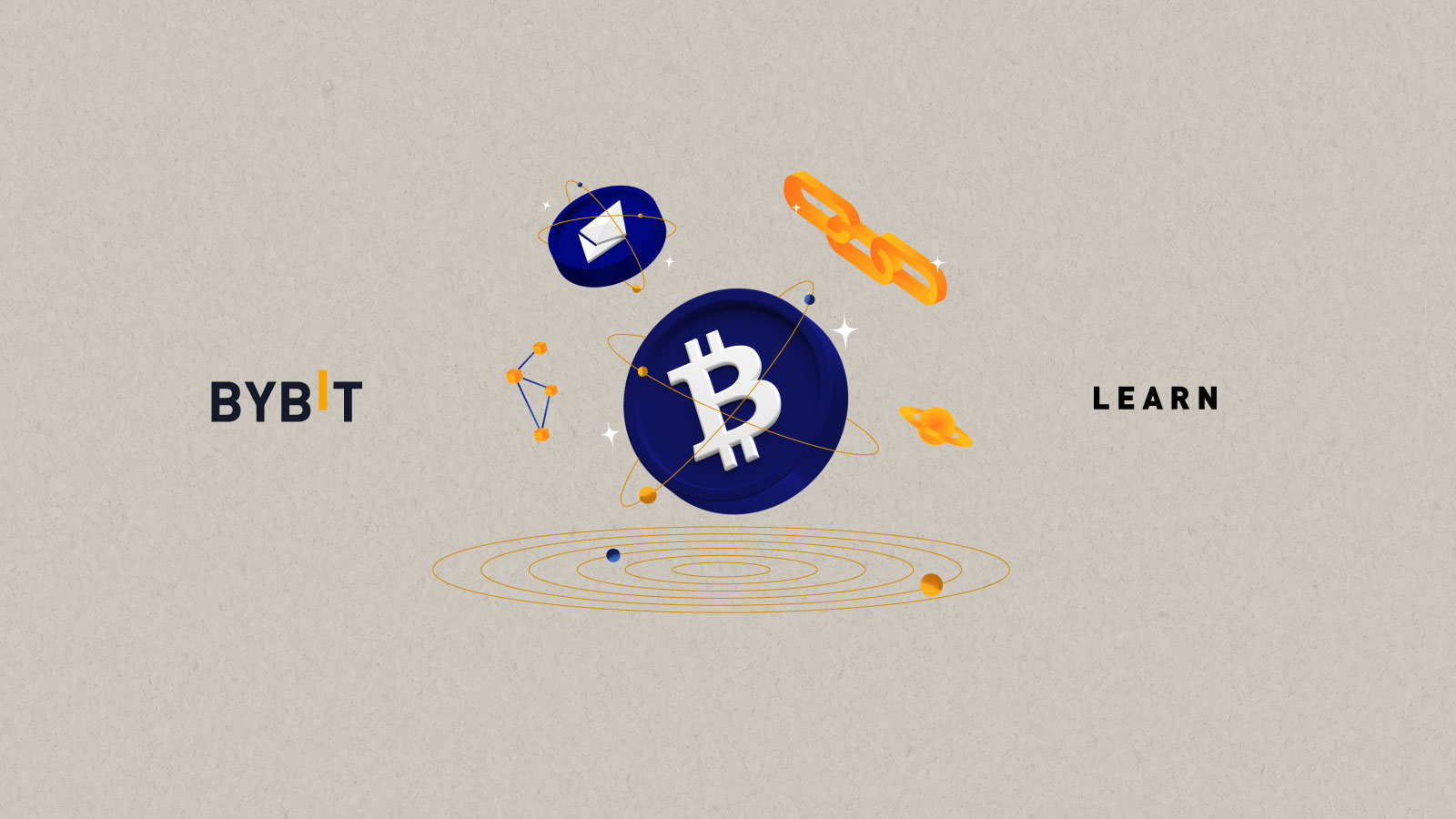 You've certainly heard of fiat, stock or commodity trading, but cryptocurrencies can be something new. To help you understand what cryptocurrency is, we focus on the key points as well as the current aggressive advertising campaigns about the crypto world. In order to give you a more complete knowledge of cryptocurrencies, we analyze the differences between Bitcoin,  altcoins , blockchain technology and the latest projects, including Decentralized Finance ( DeFi ). First of all, let's start learning what cryptocurrency is.
Cryptocurrency refers to digital money or virtual money. Typically, cryptocurrencies operate using decentralized blockchain technology, are created by mining and use cryptography to store transactions and can be used for a variety of purposes, from Daily translation to money transfer.
Also Read: Mavie Ultron
How Does Cryptocurrency Work?
As of now, the popular cryptocurrency with the highest market capitalization is Bitcoin. But there are more than 5,000 active altcoins currently, including ETH,  XRP ,  LINK , etc. However, these cryptocurrencies differ in their goals and several factors.
Blockchain Technology
Most cryptocurrencies use Blockchain technology . Bitcoin, the first and most famous cryptocurrency to date was created using this technology in 2009.
Blockchain is essentially a public ledger that records transactions on a decentralized, P2P network. Network nodes are validated and recorded with cryptographic transactions before adding blocks to the blockchain because blockchain is decentralized in nature and has no state control.
Digging Money
Most cryptocurrencies are created through a mining process, similar to the use of blockchain technology, and most have a limited supply. It is expected that the last Bitcoin that can be mined will be in 2140 with a total supply of 21 million.
There should be a consensus mechanism on the network before transactions can be verified. And Proof of Work as well as Proof of Stake are the most used consensus mechanisms.
Proof of Work:  Proof of Work (PoW) is used by Bitcoin and other cryptocurrencies like Litecoin. Miners will attempt to validate transactions to create blocks and receive a service reward (in the form of new crypto units.) And the miner reward varies by cryptocurrency. For example, for each successful block validation,  Bitcoin miners  will receive 6.25 BTC.
Proof of Stake:  Proof of Stake (PoS) is used by cryptocurrencies like Ether. Previously, the Ethereum blockchain used PoW, but has now been replaced by PoS for the hard fork of  Ethereum 2.0 . When using Proof of Stake, the reward for the generated block is random. However, the consensus mechanism will depend on the coin the miner has. The more tokens a miner holds, the higher the chance of getting a reward for validating a new block. For example, if a miner owns 2% of the available Bitcoins, they could theoretically be rewarded with 2% of the available blocks.
However, not all cryptocurrencies use blockchain and mining technology. Such as XRP, minted by the parent company, Ripple. Every 100 billion coins first minted will be released gradually. There are currently about 38 billion in circulation during this period.
What Is Cryptocurrency Used For? 
Due to its decentralized nature, cryptocurrencies are attracting demand from investors. In addition, cryptocurrency can be used in many activities thanks to its wide acceptance outside the community.
Transaction
Cryptocurrencies are slowly becoming a standard unit for day-to-day transactions, although many businesses have yet to accept them due to their vulnerability to price fluctuations. However, in 2020, the field has made significant progress. For example, Visa and Mastercard's stance on crypto has softened, and Paypal is announcing plans to start selling crypto to its 300 million user base.
For these major payment providers, that move could open the door for companies to accept cryptocurrencies on a large scale. Check out our guide on  Where Can You Pay with Bitcoin?  to see which online and offline companies accept Bitcoin as a form of payment.
DeFi
In recent times, in the sense of decentralized finance, DeFi is an important keyword that dominates the conversation in the crypto world. With decentralized blockchain technology and the use of smart contracts and decentralized applications (DApps), the goal of this trend is to replicate traditional centralized financial services, such as loans. and insurance.
Transfers
To facilitate the transfer of funds, several cryptocurrencies, and one of them, XRP, can be use, through the Ripple network. Currently XRP is accept by many central banks  such as Barclays and HSBC  for remittance. As such, the huge remittance fees will be replace by extremely low transaction fees and faster processing times of the remittance system.
Store value
The question of whether cryptocurrencies – especially Bitcoin – are a store of value or 'digital gold' has been debate throughout the years. Many industry analysts believe that Bitcoin and crypto's continued rise in popularity is a good sign for the future despite volatility continuing to be a major hurdle. Renowned crypto trader and analyst Tony Veys told  Coin Telegraph  the following:
" In the history of the world, Bitcoin is possibly the largest store of value. Yes, cryptocurrencies are volatile because they only benefit for about seven years, but the 'non-foreclosure' characteristic is unique to cryptocurrencies. That is the de facto store of value of cryptocurrencies, as gold is a foreclosed asset and all other assets are even more manageable ."
Transaction
First-time and professional traders also have more opportunities to diversify their trading options. Cryptocurrency trading can help a trader to develop a portfolio in addition to the main trading of stocks, forex and commodities. And Bybit is an ideal crypto derivatives exchange that offers perpetual contracts that traders should start with. Similar in nature to futures contracts, cryptocurrency exchanges have the only difference that there is no expiration date.
Besides, one of the advantages of perpetual contracts is that it offers  up to 100x leverage . 3-5x leverage is very common given the often high borrowing costs in the regular spot margin market. While the usual leverage offered on cryptocurrency exchanges is only 5-20 times for popular futures contracts.
To Fight Against Corruption and Poverty
Cryptocurrencies provide financial identifiers to about 40% of unbanked adults around the world, the majority of whom are from developing countries. This number in some countries can be as high as 95%, such as Myanmar. Common reasons are because they live far from the bank, do not have enough assets or lack important documents.
The advantage that cryptocurrencies and blockchain technology bring to these people is financial inclusion. This is important to accumulate savings and credit, get loans, pay for goods and services online, and make investments that were not possible before. These can help alleviate poverty.
A person who does not have a bank account can eventually obtain a digital identifier in cryptocurrency. Also some Ethereum-based projects have put this feature into practice, such as  OmiseGo . Through the creation of a secure, accessible and scalable platform for making transactions on eWallets fast and secure to promote financial inclusion based on the purpose of the ambitious network. This hope is still in its infancy.
How Do You Send and Receive Cryptocurrencies?
You need a cryptocurrency wallet to make sending and receiving.
You can send and receive BTC, ETH, XRP, EOS and USDT on Bybit.
See our help center article on How to Deposit and Withdraw.
You can also use  our Asset Exchange function  to exchange BTC, ETH, EOS, XRP and USDT together for as little as 0.1.
See our help center article on  How to Convert Your Property .
Also Read: Mavie Ultron
How Do You Buy Cryptocurrencies?
Buy cryptocurrency on Bybit with just a few clicks and the money can be in the wallet in a few minutes.
You can buy BTC, ETH and USDT with over 40 fiat currencies, all with extremely low transaction fees on Bybit. You can buy cryptocurrencies from various major payment providers, with Visa and Mastercard cards.
BUY CURRENCY NOW
How Do You Start Trading Cryptocurrencies?
You need to create a Bybit account before you can start trading on Bybit.
The process is quick and easy, with no KYC required. What you need is a valid email address or phone number. If you don't have an account, what are you waiting for?
REGISTER NOW
Is Cryptocurrency Safe?
Over the years, cryptocurrencies have encountered many safety threats. Mainly due to volatility, price volatility, the disappearance of altcoins, etc. However, when volatility occurs, opportunities will come. And when the price of BTC, ETH, XRP and LINK increases, it proves that the crypto ecosystem is safe. However, prevention is better than cure. It is therefore paramount to take measures to keep  cryptocurrencies safe .
What Security Threats Does Cryptocurrency Face?
Thanks to the decentralized nature of cryptocurrencies, users can control their funds, but they are also responsible for maintaining security. Security keys can be lost or even hacke, and cryptocurrencies have always faces problems of data theft and spoofing attacks.
Attacks on the blockchain are possible, such as a  51% attack , where the hacker controls 51% of the network's mining power. If that happens, hackers can alter transactions or even duplicate cryptocurrency payments. Fortunately, to conduct such an attack requires absolute hash power, which means that such incidents are unlikely, especially on the Bitcoin network.
Let's take a look at some of the most important security incidents that the crypto world has faced:
Perhaps the most notorious crypto security incident in history was the hack of Mt. Gox. At the time, it was the world's leading Bitcoin exchange and intermediary, with more than 70% of all Bitcoin exchanges operating on the platform. Following allegations that 850,000 Bitcoins were stolen, operations were halte in February 2014. As revealed, 750,000 of them were from customers, the remaining 100,000 belong to Mt. Gox. The exchange filed for bankruptcy in April 2014. After that, 200,000 BTC were find, but the remaining 650,000 were still lost. The aftermath of that hack had a dramatic impact on the crypto industry and raised the issue of increased security.
The Bitcoin Gold network suffered a 51% attack in May 2018, which resulted in a crypto spend in excess of $18 million, followed by the delisting of Bitcoin Gold on the Bittrex exchange. In January 2020, there was another 51% attack that caused about $70,000 worth of damage.
Hackers stole $40 million worth of Bitcoin from Binance in May 2019, stemming from a malware attack scam. In response to the hack, Binance has increased security measures.
How To Keep Your Cryptocurrency Safe?
At Bybit, our top priority is to keep our users' funds safe. Our industry leading HD cold wallet system ensures the safety of your funds.
Bybit also applies 2-factor authentication. As a result, only legitimate users can access the account.
All wallet addresses must be kept safe and not given to anyone. Learn  how to trade cryptocurrencies  here.
Top Cryptocurrencies List 
Let's take a look at some of the top and emerging cryptocurrencies on the market.
BTC
Bitcoin was the first cryptocurrency create in 2009 as well as having the largest market capitalization. And this cryptocurrency is still very likely to take over the centralized fiat money systems we see today. On Bybit, you can trade BTCUSD and BTCUSDT perpetual contracts.
TRADE BTCUSD NOW
ETH
The second largest cryptocurrency by market capitalization, the best known and one of the best altcoins  today is Ether, the coin of Ethereum , which runs on an open source blockchain using smart contracts, supports DApps. . It is predicte that the Ethereum price  will also increase in the coming months due to the increasing demand for ETH and the implementation of the hard fork. You can trade ETHUSD and ETHUSDT perpetual contracts on Bybit.
TRADE ETHUSD
XRP
While XRP can be use for many transactions, the main purpose is to support payments through the centralize Ripple network. It is the third largest cryptocurrency by market capitalization. You can trade XRPUSD perpetual contracts on Bybit.
TRADE XRPUSD NOW
USDT 
USDT, also known by its parent company, Tether, is also  the most famous stablecoin . Since the value of this cryptocurrency is pegg to the US dollar, it is unaffect by the volatility that other cryptocurrencies may face, and has surpasse Bitcoin's aura as a currency. most prominent cryptocurrency base on trading volume in 2019. You can trade BTCUSDT, ETHUSDT, LINKUSDT, LTCUSDT and XTZUSDT perpetual contracts on Bybit.
TRADE BTCUSDT ,  ETHUSDT ,  LINKUSDT ,  LTCUSDT ,  XTZUSDT
EOS
EOS is another cryptocurrency that runs on a smart contract platform that supports Dapps. These Dapps have various functions such as gaming, social networking and DeFi. You can trade EOSUSD perpetual contracts on Bybit.
TRADE EOSUSD NOW
LTC
Litecoin was part of the first wave of cryptocurrencies, which began in 2011. Technically, this cryptocurrency is practically identical to Bitcoin. However, the Lightning Network can process transactions much faster than Bitcoin could in the first place.
TRADE LTCUSDT NOW
BCH ONLY
A fork or 'fork' of Bitcoin, Bitcoin Cash was launch in 2017. Then, in 2018, split into two separate cryptocurrencies: Bitcoin Cash and Bitcoin SV.
LINK
In 2020, Chainlink suddenly became one of the top five cryptocurrencies by market capitalization, leading the DeFi boom. This cryptocurrency acts as a decentralized oracle network to connect external data to smart contracts on the blockchain.
TRADE LINKUSDT NOW
Binance Coin 
Binance Coins are use to trade cryptocurrencies and pay transaction fees on the Binance exchange. Launched in 2017, this cryptocurrency operates on the Ethereum blockchain and ranks 10th by market capitalization.
Libra
Chances are the most talked about cryptocurrency in history (Bitcoin bar) is  Facebook's Libra coin  , and it's not even a coin yet. There is some debate as to whether this coin will ever actually develop. It has been the subject of much controversy due to regulations and data privacy concerns, with early major backers like Mastercard and Visa pulling out of the project. In April 2020, a second white paper was release to address some of these issues.
Conclusion
At first, the idea of ​​cryptocurrency may seem confusing, but the basic foundation is very simple in nature. Cryptocurrencies are revolutionizing the way we think about money – your money is no longer subject to a particular institution. However, it is not a physical asset and can be sent around the world quickly and at low cost. Cryptocurrencies can be use for a variety of purposes from transactions to facilitate remittances to helping fight poverty offering limitless potential. Cryptocurrencies will be use for the long term.